Starseed Sanctuary  Master Plan:  Master plan for the phased development of an interfaith healing center in Savoy, Massachusetts.  Starseed is dedicated to personal and planetary transformation through workshops and personal retreats.  Future development included an ecovillage and organic agriculture that includes healing herbs to support the programs at this site. Starseed has unique healing energy for all that visit. 

Camp Chickami Admin Building:  Admin Building for YMCA day camp in Wayland, Massachusetts.  Three Season facility provides open activity area at the ground floor above offices, kitchen, and a multipurpose space. The intent is to provide a Carbon Neutral building with passive solar space heating and solar hotwater heating. Water conservation protocols included composting toilets and greywater systems.   

Camp Chickami Admin Building Waylandm Massachusetts

Magus Center for the Performing Arts, Salem, MA:

This two part project includes the rehabilitation and partial restoration of a 175 year-old Salem house and a new 400 seat theater addition with support facilities.  Our intention was to restore and maintain the identity of the original Samuel McIntire house while simultaneously adding a large volume auditorium for the performing arts along with a artist gallery and gift shop at the ground floor.  Entry to the theater was through a side garden and theater façade that is detailed in the more playful manner McIntire treated the out-buildings to his classic Federalist style residential structures. Solar hot water and grey water systems were part of the original design intent from the beginning. 

Marriott Marquis Hotel:

The third Marriott Marquis Hotel (New York and Atlanta) built in Washington DC as part of the DC Convention Center contains 1166 rooms with 100,000 square feet of meeting/ballroom space designed by Cooper Carry/TVS as a joint venture. This project is expected to receive a LEED Silver Certification with notable design protocols in the area of water conservation and reduction in carbon as an energy source. 

DC Marriott Marquis Hotel designed by Cooper Carry/TVS

Magus Center for the Performing Arts, Salem, MA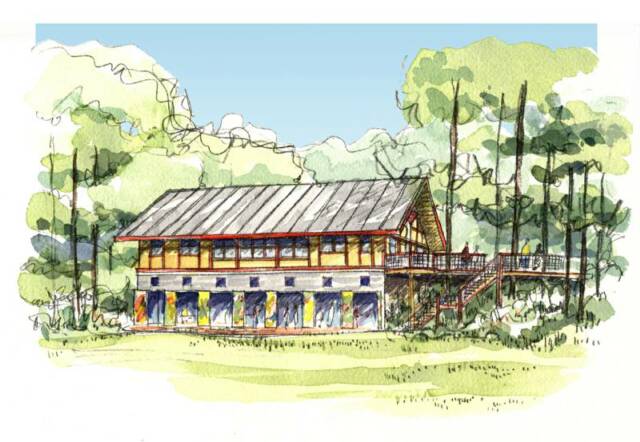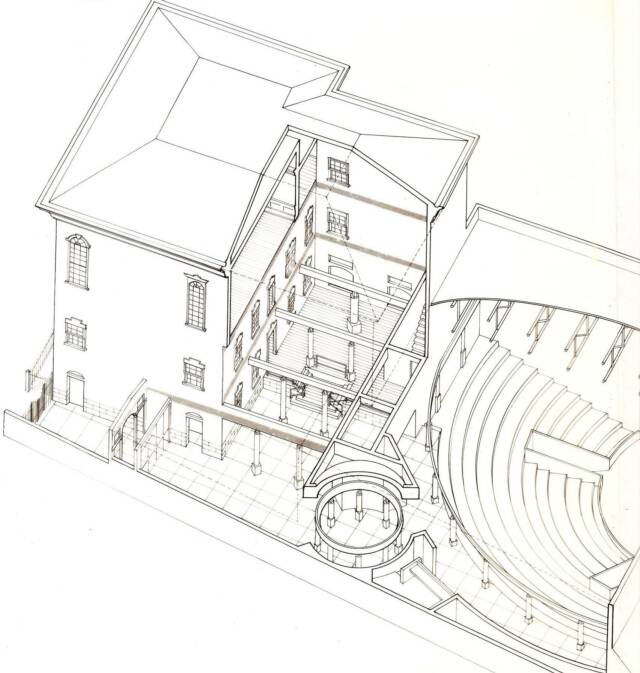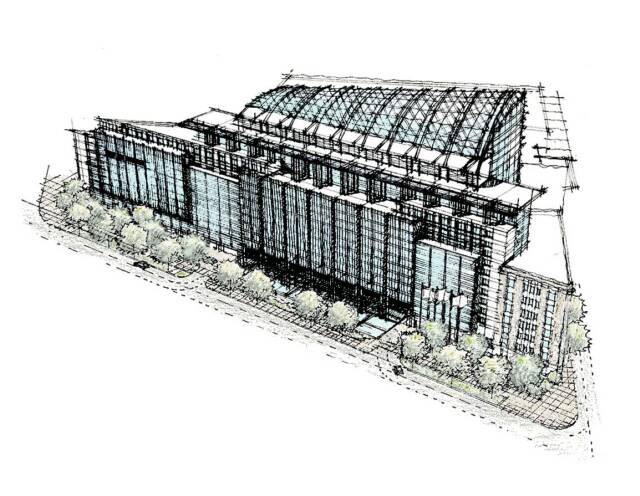 Design with ICON architecture, inc.